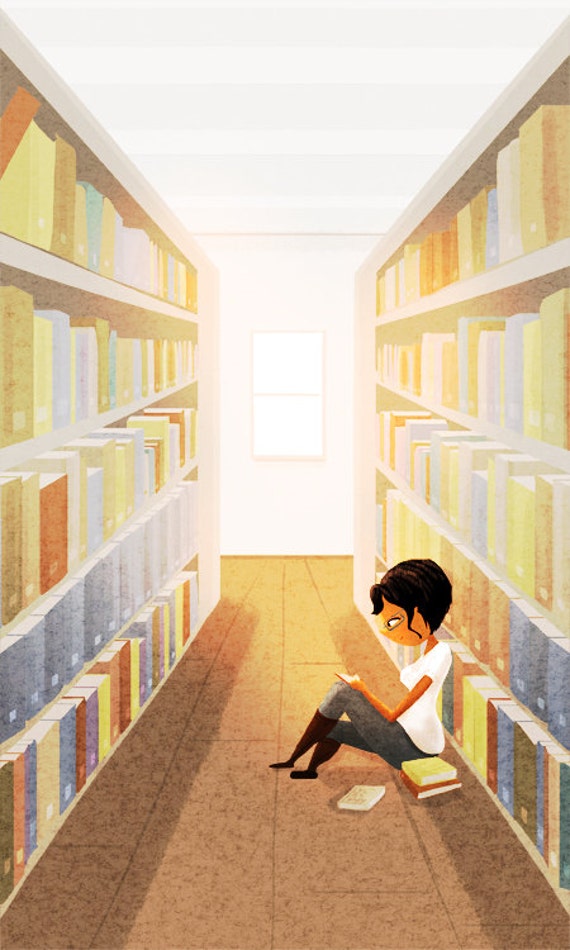 A few links to reviews, articles, sites, etc. of the Diversity in Literature concern from around a small portion the book blogosphere, accumulated over the past week or so.
——Reviews—–
—Chrisbookarama reviews a short story by Tananarive Due called "The Lake" (from The Monster's Corner). "At its heart, The Lake is about monsters but are the monsters just humans in disguise? I was impressed at how Tananarive Due is able to manipulate the reader by using Abbie's point of view."
—Opinions of a Wolf reviewed A Banquet for Hungry Ghosts by Ying Chang Compestine (Henry Holt 2009). "Overall, I immensely enjoyed each of these short stories, from the touch of horror to the settings to the amount I learned about Chinese culture and history to the wonderful recipes.  Highly recommended to anyone with even a moderate interest in China, Chinese culture, or Chinese food.  Even if horror isn't usually your genre, give these ghosts a chance.  You'll be glad you did."
—Sarah (What We Have Here is a Failure to Communicate) reads The True History of Paradise by Margaret Cezair-Thompson (Plume 2000)."Cezair-Thompson is intimately familiar with the struggle to find and preserve a sense of identity, and appreciation for the ever active roll history plays in our personal stories."
—For the 8-12, & I'm hoping the 36, crowd, Kirkus review The Red Pencil by Andrea Pinkney, Illus. by Shane W. Evans (Little Brown 2014). "Telling her story in first-person verse, Pinkney uses deft strokes to create engaging characters through the poetry of their observations and the poignancy of their circumstances. This tale of displacement in a complex, war-torn country is both accessible and fluent, striking just the right tone for middle-grade readers. Evans' elemental drawings illuminate the spirit and yearnings of Amira, the earnest protagonist."
—Publisher's Weekly has me looking forward to Haruki Murakami's The Strange Library (Knopf 2014, transl. Ted Goossen). "This dryly funny, concise fable features all the hallmarks of Murakami's deadpan magic, along with splashes of Lewis Carroll and the brothers Grimm."
–Edi (Crazy QuiltEdi) tries out book one in a new speculative fiction series Shieldwolf Dawning by Selena Nemorin (Astraea Press 2014). It isn't a rave review, but "Shieldwolf Dawning is unique in two ways. First, it gives us an adventurous female of color  with blue dreads who often saves herself in situations. Second, it's steeped in philosophy."
—–Articles—–
—Kat Chow for NPR interviews "Jacqueline Woodson On Being a 'Brown Girl' Who Dreams." "The first time author Jacqueline Woodson says she really understood poetry — and loved it — was after reading Langston Hughes in elementary school. 'Until then, I thought it was some code that older white people used to speak to each other. I didn't know what was going on with the line breaks and the words,' Woodson recalls. 'Once the floodgates opened, they opened.'"
—Hopefully you've seen Lupita Nyong'o w/ Elmo on Sesame Street.
—Elliot Owen (for Bay Area Reporter) talks to Nia King about her podcast and new book Queer & Trans Artists of Color: Some Stories of Our Lives. "It was important for me to get a diverse group of artists both in terms of gender, race, and ethnicity," King said. "And I have a broad definition of what art is and who's an artist. It includes stand-up comedians, cartoonists, and people working in forms that are often devalued. If people don't care about brown or queer people before they read this, I hope they do afterward. They're really good stories."
—Chandler Arnold (First Book) writes about "First Book: Putting Diverse Literature Into Hands, Hearts, and Classrooms" "We all want to see our kids become strong readers – a critical step to succeeding in school and in life. But this becomes much harder when kids aren't able to see themselves in the books they read."
—--Booklists, Sites, etc.—–
We are entering the 2nd Week of #Diversiverse. It is not too late to join in!
Author Barnaby Phillips chooses "The Top 10 Books about Nigeria" (Fiction and Non-) at The Guardian.